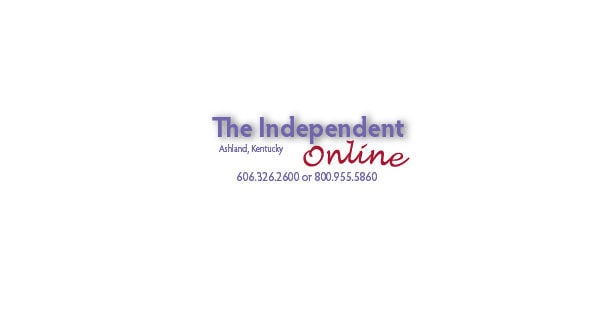 'Biggest Opportunity': Hungarian MSU Music Students Show Their Talents in North Carolina | New
Exchange students from Morehead State have shown that the language of music is universal through their own "international" sound at the World of Bluegrass of the International Bluegrass Music Association.
Four Hungarian traditional music students ventured to Raleigh, North Carolina with their fellow MSU Mountain Music Ambassadors as the first students selected by the Hungarian government and cultural agency Petőfi for a scholarship to share their own musical culture, as well as to learn about America's music industry.
"This is probably the biggest opportunity we will have in this year," said Lőrinc Mohácsy, a bass player. "Such an important event like this is the kind of big boom that we can have as a group and as a Hungarian missionary."
As the next generation of Hungarian folk musicians, they are dedicated to keeping their traditions alive after nearly a century of historic struggles to silence their musical culture, including World Wars I and II as well as part of the bloc of ballast.
"After the Soviets returned to Russia, the Dance House movement was still alive, but in fact after that the number of people who heard about it did not increase – until today," said Mohácsy. "For us young musicians, it's like a task in life to show how rich our culture is.
Throughout their week at IBMA, their band, Eredő Zenekar, performed at the IBMA Expo Stage and Youth Stage and performed alongside bluegrass icons. The name of the group technically translates to "the source".
And the group has drawn fans to Raleigh.
"When I see the way people accept them, and the excitement and enthusiasm that people show when they play, I'm just proud," said Raymond McLain, director of the Kentucky Center for Traditional Music.
The performances caught the attention of Ben Wright, whose band, the Henhouse Prowlers, have worked with the US State Department on international music diplomacy. Wright interviewed Mohácsy and violinist Áron Rostas for a podcast through their nonprofit, Bluegrass Ambassadors, to share their story.
"Realizing that three booths away from us on the exhibition floor was this Hungarian band, it turned all our heads and felt like such a fortuitous and beautiful thing," said Wright. "I love that we're sitting here at the IBMA, and there's this equally virtuoso group of Hungarian musicians playing on the same stage as an hour ago, there was a traditional bluegrass band hard."
Although their folk music shares similarities with bluegrass and traditional music, it has stood out by conveying the powerful emotions, energy and rich culture of its people through deep lyrics and instruments such as the viola. and the Balkan Tambura.
"There is a point where you touch yourself with your souls and you find that you are playing at the same time not just your brain (but) your heart," said Rostas, from Balinka. "So when you catch that flow it can be a big power like a big wave. "
Anett Török carried on the old tradition of his family's musical talent through his voice and playing the tambura. At IBMA, Török has never let a language barrier prevent him from transmitting his music.
"I think a lot about how they don't understand, and I want to share with my face and they will understand what I'm singing and what they're playing," said Török, a Franz Liszt Music Academy student. . "So I'm trying to make our music more comfortable for Americans, and it's just a good feeling when I see a lot of people interested."
Eredő Zenekar made a big impact at IBMA through his music and energy as the association awarded Attila Dezső with a John Hartford book and CD donated by the Hartford family for a worthy young violin player.
"It's just an honor to be here and to represent our culture and our country," said Dezső, who plays viola and is originally from Transylvania.
Beyond sharing their culture, Hungarian students learned more about how the American music industry uses production, networking and performance at IBMA workshops and through the KCTM to bring these skills back to Hungary.
"We would love to learn how to actually work, how you record it, that kind of really powerful work attitude, and at the same time learn to be proud of our cultural heritage as bluegrass musicians," Mohácsy said.
Their American-style year will end in May with the production of their first album recorded in a Nashville which will also serve as a recording tutorial to bring back to Hungary.