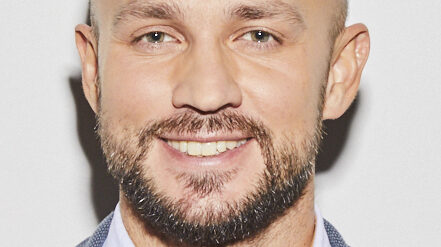 Denis Gorshkov joins Believe as Managing Director for Russia and CIS
Paris-based digital music company Believe has appointed Denis Gorshkov as Managing Director for Russia and the Commonwealth of Independent States (CIS).
Gorshkov has over a decade of experience in leadership roles at digital and streaming companies across the region, Believe says.
Before joining Believe, he was the founder and former CEO of two video platforms, Amediateka and more.tv.
In his new role, Gorshkov will lead Believe distribution, artist services and Believe-owned digital music distributor TuneCore in the region.
Gorshkov will lead a team of 50 from the Moscow headquarters. There he will focus on guiding Believe's merger and acquisition strategy in the region and help strengthen the company's position in the market.
As part of its wider expansion in the region, Believe has also made a series of other senior appointments.
Additionally, Liubov Kevkhaian has been promoted to Director for Eastern Europe, where she will lead Believe's distribution services in the region and be responsible for launching new business lines.
Kevkhaian will report to Viktoria Siniavskaia, who will assume the role of Regional Director General for Russia, Eastern Europe, Turkey, Middle East and Africa.
Siniavskaia will oversee Believe's business and development strategy in the regions and lead the company's three business lines (distribution, artist services and TuneCore) in all territories.
Victoria Pe has also been promoted to head of distribution in Russia and will report to Denis Gorshkov.
In his new role, Pe will "define and implement" the Russian distribution sales and acquisition strategy for artists, labels and major content producers, Believe said.
"[Gorshkov's] new role in the music industry will surely take Believe Russia to the next level.

Viktoria Siniavskaya
Believe says Russia and Eastern Europe have long been high priorities for the company.
Believe first established a presence in the region in 2013, while TuneCore Russia was announced in 2020.
Believe currently has a team of 50 people in Russia and is active in 15 territories in Eastern Europe.
The company also has an artist and label portfolio of over 1,000 clients across Russia and Eastern Europe, including artists such as Skriptonite – one of Russia's greatest rappers – Miyagi & Andy Panda, Maks Korzh and Pharaoh.
Viktoria Siniavskaia, Regional Director General for Russia, Eastern Europe, Turkey, Middle East and Africa, said: "We are delighted to welcome Denis, who has over 18 years of experience. in international business as well as in the digital worlds media.
"He has had many successes in his previous projects and has significantly influenced the video streaming space in Russia.
"His new role in the music industry will surely take Believe Russia to the next level."
Siniavskaia added, "Liubov and Victoria are very valuable team members who have made significant contributions to Believe's growth and reputation over the years.
"I look forward to our future collaboration to strengthen Believe's leadership in the regions while achieving our goal of providing the best services to our artists and labels at all stages of their careers.
"I am also extremely proud that these promotions underscore Believe's commitment to gender parity and the empowerment of women leaders. "
---
Believe was listed on the Paris Stock Exchange this summer.
Music trade around the world