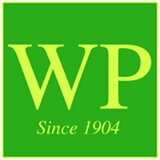 Flathead Trails Association plans Whitefish launch party
Flathead Trails Association will hold its first Flathead Trails Fair on Sunday, October 2 from 3-6 p.m. at Haskill Creek Farms in Whitefish. The association invites everyone to join in the celebration of Flathead Trails. Bring your children, skis, bikes and dogs on a leash.
Founded in 2019, the Flathead Trails Association (FTA) is dedicated to preserving and advancing trails and trails in the Flathead Valley. FTA supports trail stewardship organizations across the Flathead and welcomes local trail users and visitors – including hikers, mountain bikers, Nordic skiers, motorized users, horseback riders, adapted recreation enthusiasts, racers trails and dog walkers.
The purpose of the Flathead Trails Fair is to introduce the Flathead Trails Association to the public and celebrate the launch of the organization. Attendees will have the opportunity to meet more than 30 nonprofit partners and land agencies that make up the network of trail planners, builders, repairers and educators in the Flathead. Come give Smokey the Bear a high five, practice shooting bear spray from a test canister, sign up for raffle prizes and try your hand at a chop saw.
There will be live music from Clara Wieck, free beer from Bias, Backslope and Sacred Waters Brewing Companies, food trucks and several activity stations including free ski and bike tunes, a Wag photo booth Ranger, a track bar taste test station, horse packing demonstrations and a kid's corner.
Learn more about the Flathead Trails Association on the new website, www.flatheadtrails.org. The site is a hub for trail maps, trip planning, trail events and volunteer engagement. It also features a calendar of events and acts as a directory of adventure and volunteerism.
The Whitefish Legacy Run Half Marathon, 10k+, 5k+ and Family Run will take place the morning of October 2 on the Whitefish Trail in the Beaver Lakes area, and FTA encourages all runners to join us at the Trails Fair to a wonderful after party.
Contact Allie Maloney at [email protected] with questions, to donate, or for more information.