Georgia Maq, Tame Impala, Augie March: Best New Australian Music For January | Music
Royal Chant – Sowing doubt in magnetic fields
For fans of: La Verve, Slowdive, the Warlocks
Port Macquarie's two-part Royal Chant is the type of perpetually touring rock band that no longer exists outside of the doco rock on Midnight Oil. They have worked tirelessly in pubs and clubs in every corner of Australia while spewing out excellent albums without any lack of quality or wit. Sowing Doubt in Magnetic Fields is a powerful shoegaze epic, with huge synths and guitars draped over a dreamy voice, endlessly reverberated and mixed as if played on top of a mountain. Across eight albums, Royal Chant has proven that it can tackle any style in the larger rock canon – and that more expansive sound is a much appreciated moment. Hopefully they will stay on the mountain for a while.
For more: The entire group catalog is worthy of your time. Just dive in.
Augie March – Clay
For fans of: Holly Throsby, Antony and the Johnson, Leonard Cohen
Glenn Richards weaves the most delicate melodies on which to deposit his heavy lyrical concepts: on love, life, loss and all the other big Ls that have preoccupied poets for millennia. Augie March never betrayed his own time, with ornate arrangements, archaic language, and songs that slowly unfold as if being pedaled through a dusty pianola roll. Clay's core tracks were recorded in January 2020, before being put aside for all the obvious considerations. Throughout 2021, Richards pieced together the rest of the song, which he confessed was "pretty much in the ground as far as I was concerned" before revisiting it. The result is a masterful next chapter for one of Australia's true treasures.
For more: Augie March is on tour with her debut album, Sunset Studies, in March to celebrate her 20th birthday. The new Bloodsport & Porn album is now available.
Tame Impala – No Choice
For fans of: Late Night Sessions, Phoenix, Ty Segall
Recorded during the sessions of The Slow Rush and withheld for reasons of taste or timing, it's no surprise that No Choice fits firmly into the album it was born from: another slice of space-R & B that finds Kevin Parker floating even further into the realm of pop, now as much a student of Donna Summer as Donovan. With Parker's favorite bridle setting hopping all over the track and guitar solos so fuzzy they sound like vuvuzelas, it's three and a half minutes of smoky bliss. Critics may point out that it is more or less the same; fans will love it for that very fact.
For more: The Deluxe Edition of Slow Rush releases February 18.
Georgia Maq – Joe Rogan
For fans of: Robyn, Doja Cat, Camp Cope
Since a very public breakup (at least in indie rock circles), Camp Cope's Georgia Maq has made no secret of her "historically bad taste," as she puts it. The song Joe Rogan is not an ode to the wobbly-headed podcaster who divides, but an insult to the specific types of men who revere him: who lecture women on their first dates; who are put off by women with opinions; who mansplain saw shortcomings via angry long text messages (one of which appears to be captured on the cover of this single). Musically, this is bubbly, synth-focused pop, in the vein of Maq's debut solo, Pleaser, with a clear message – "there is nothing more dangerous than a man who think consent is lame "- and a chorus of friends echoing Maq in bad taste via a series of voicemail messages. It's both fun and scary.
For more: Listen to the 2021 single Someone Stranger, featuring Alice Ivy.
Rainbow Baby – Smash the Machine
For fans of: Treetops, Donovan, MGMT
Babe Rainbow delivers sunny, lysergy-dripping psychedelia in the back of their touring VW bus, the type of music that takes a bloodshot look at the 1960s without ever slipping into parody or pastiche. Smash the Machine puts a lot of emphasis on bridle and social commentary, lamenting the ever-swirling machines that seem to take bigger bites in our daily lives. Like label mates King Gizzard and the Lizard Wizard, Byron's band is incredibly prolific; this single follows four high-quality, rapid-fire albums. A little more whimsical than last year's Changing Colors tunes, it's the perfect breath of wild sea air to breathe at the start of the New Year.
For more: Listen to Changing Colors or the Today album from 2019.
Alannah Russack – Places You Love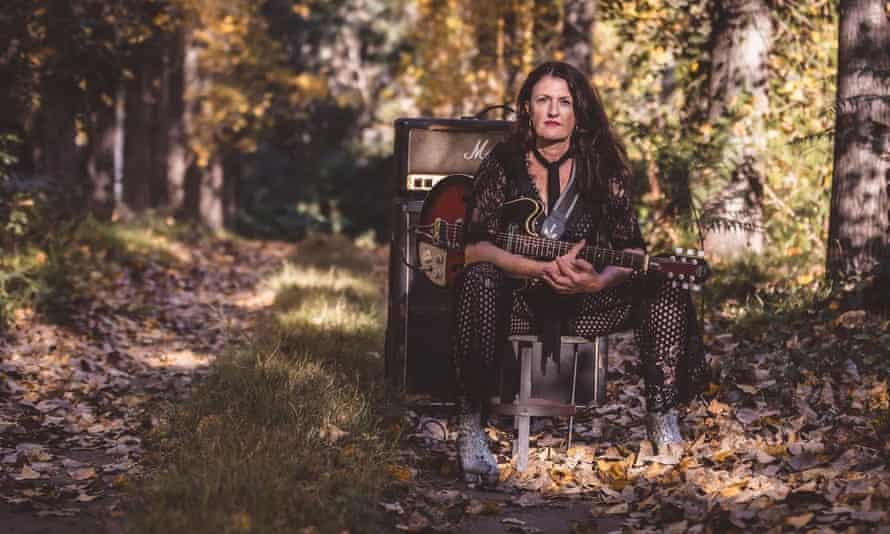 For fans of: The Hummingbirds, Jodi Phillis, Love Positions
In the late 1980s, the Sydney Hummingbirds were part of a pre-grunge movement that saw bands like the Clouds, Ratcat and the Falling Joys brighten up corners of the country with cheerful pop music: airy but punchy, developed in garages and small pubs. Singer Alannah Russack always plays cheerful tunes in a similar vein, and fans of her familiar sound will instantly fall in love with Places You Love – the crystal-clear guitars, the immediate and effortless melody, and her clear, fiery rhythm are all about it. during the flight. Like many songs written over the past few years, this one is about perseverance in the face of adversity – with a fair amount of nostalgia for good measure.
For more: Russack's album As Memories Pass Each Other will be out soon.
Blackbirds FC – Transport aircraft
For fans of: Flying Nun, saints church, late 1980s
Transport Planes is a limb song, drifting like a daydream transporting you back to the 1980s FM radio era, with Jeremy Gronow's vocals a dead ringtone for Steve Kilbey, a chorus that will stay in your brain for days, perfectly placed accompaniment vocals, references to truckers and Tasmania and transport planes, all driven by guitar sounds so bright and sunny that you need over 15 fluoride zinc to protect yourself (that's is an 80s daydream, remember).
For more: Listen to the previous single, Island of the Dogs.
Gurus Hoodoo – Continue
For fans of: The Sunnyboys, cheap ride, Redd Kross
Seemingly eerily vital after 40 years, Hoodoo Gurus' latest single hits the speakers, an immediate power-pop anthem that joins a string of recent single singles that suggest maybe Faulkner and co are gearing up for album number 10. – their first in 12 years. The calls for resilience in the chorus are a fitting rallying cry in a pandemic, but this song was actually written before Covid (although appended to an appropriate video showing frontline workers grappling with the demands) . Hoodoo Gurus is still one of this country's most underrated gems.
For more: Check out the recent singles Get Out Of Dodge and Hung Out to Dry.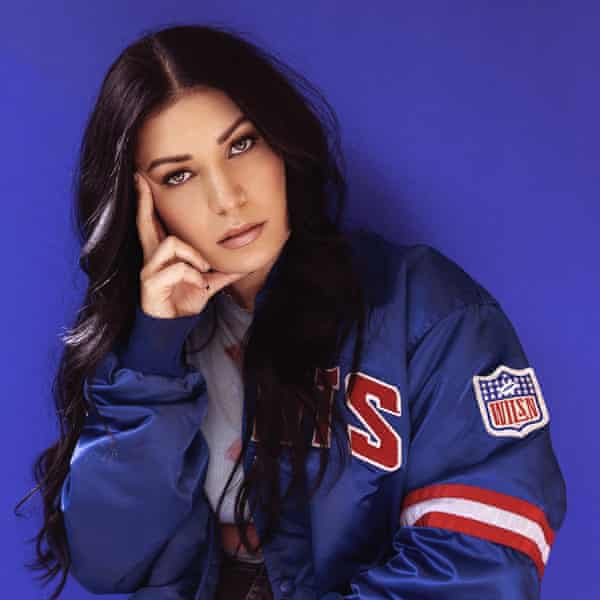 Wilsn – You know better
For fans of: Amy Winehouse, Gin Wigmore, Lanie Lane
There is no shortage of smoky singers who have cemented themselves in the post-Amy Winehouse neo-soul world; students of Ella Fitzgerald, Etta James and Billie Holiday. Ivy League Records' latest signer Wilsn sits above the pack with You Know Better, which sports a truly stunning vocals and hellish chorus, making it the type of rare melody that already sounds like a standard. The horn blasts and propulsion drums help set the mood, but it's the singular talent at the center of things that makes it more than another diet-Winehouse offering.
For more: Wilsn performs on February 10 at the Vanguard in Sydney and on February 19 at the Lulie Tavern in Melbourne.
Dr. Henry Fenton – Ruby (Days Gone By)
For fans of: Weddings Parties Anything, Ryan Adams
With a voice that has undertones of Ryan Adams and Roy Orbison in her sheer fiery magic, and a story about a heart-wrenching interruption in custody, Ruby (Days Gone By) is both a simple and loving ode to a girl not. enough sight and a dark blow to a sour ex-lover. The first sounds unmistakably sound like To Her Door before the track embarks on its own moving tale of a fractured family life and a protagonist who can't seem to get out of his own way.
For more: Check out the 2019 Autumn Sweet album for more heart breakers.