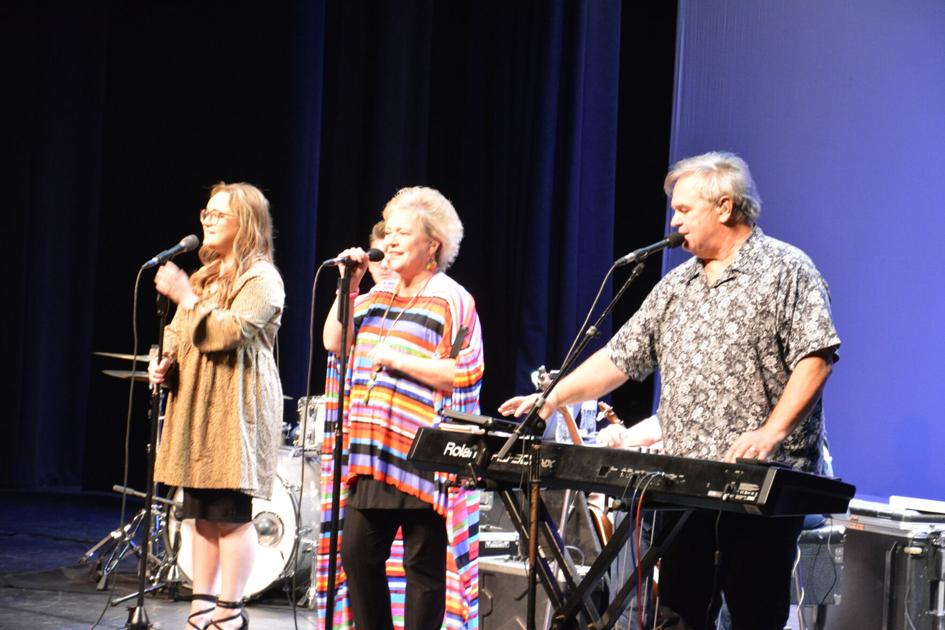 Gospel Fans Come From All Over To See Jeff And Sheri Easter Perform In Clarksburg, West Virginia | New
CLARKSBURG, Va. (WV News) – More than 200 gospel music fans listened and cheered for the Easter family on stage at the Robinson Grand Performing Arts Center on Sunday.
"It's good to be in West Virginia," said Jeff Easter after performing a few songs, thanking the audience for coming.
Jeff and Sheri Easter have performed together or with different bands for decades. They played on Sunday with some of their family.
The show was originally booked by AMT Productions for the 2020 schedule, but has been postponed due to COVID-19.
"The last time we had them was in 2018. We had to rotate every two years, and 2020 was supposed to be that year," said Herbert Aaron Baker, director of AMT Productions. "We are grateful that we can now continue even with all the uncertainty."
Baker called the group "very family oriented" as well as "fabulous."
Jennifer Bradmon and her husband Eugene agree. The couple traveled from Uniontown, PA to sit in the front row.
"We're friends with Jeff and Sheri, so whenever we can see them we make a point of going to see them," said Jennifer Bradmon. "They are the most down to earth people – they are the most humble, generous and kind people I have ever met. I am grateful that I can call them friends."
She said the couple met the musicians during an artist meetup in 2006 at the Gaither Family Fest in Gatlinburg, Tennessee and they often discuss upcoming performances.
The group will then perform as part of Music in the Mountains at Glenwood Park in Bluefield.
"We love Easter," said Beverly Lowe, of Jarvisville. "I have my tickets since January 2020."
Lowe and her husband Chip saw the band perform at Jewel City Church in Meadowbrook more than a decade before the church moved to its current location.
Susan Travers of Sistersville attended the performance with Garrytt Horner, senior from St. Mary's High School. Travers is a guidance counselor at St. Mary's High School and Horner is one of her students and the tennis team she coaches.
"He asked me to bring him to this concert, so I bought the tickets in January. He was looking forward to this concert," Travers said. "He loves Southern Gospel music."
"I've always loved watching (Jeff and Sheri Easter)," said Horner, a St. Mary's resident.
A former Doddridge County resident, Travers visited the Robinson Grand Performing Arts Center several times, but the last time she saw country musician Mary Chapin Carpenter perform was in the 1980s.
Rex of Sistersville and Arretta Kisner were the first to walk through the doors. While it was their first time at Clarksburg or the Robinson Grand Performing Arts Center, they saw the band perform when AMT Production's concerts were at East Fairmont High School.
"We have tickets for all the shows for the rest of this year," Rex Kisner said. "I love music."
AMT Productions will host the Nelons at 3:30 p.m. on September 12.