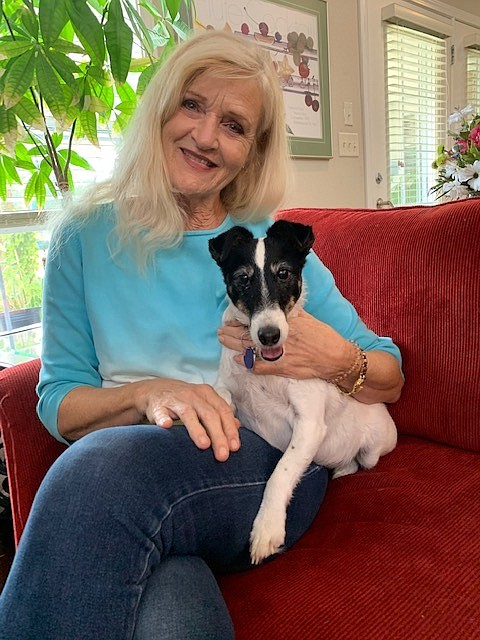 HS Flute Ensemble will organize a fundraiser for humanitarian society
The Hot Springs Flute Ensemble, under the direction of Carlos Feller, will host a fundraiser for the Garland County Humane Society at 3 p.m. on Saturday, October 23 in the Fellowship Hall of the Presbyterian Church in Westminster.
Admission is by donation, cash or pet food or supplies. Adoptable pets will be present and paraded during intermission, according to a press release.
The theme of the concert is "Celebratory Music". Starring is soprano Robin Williams, who will serenade an adoptable pet. Other issues include Henry Purcell's "Trumpet Tune"; "Rondeau", the theme of JJ Mouret's Masterpiece Theater; "Trumpet Voluntary," by Jeremiah Clark; excerpts from Handel's "Water Music"; "The Wedding March" from a Midsummer Night's Dream by F. Mendelssohn; and patriotic compositions by flautist / composer Ricky Lombardo – "Salute to the USA," https://www.hotsr.com/news/2021/oct/16/hs-flute-ensemble-to-hold-humane-society/ "Heritage of America" ​​and "American Hoedown".
There are surprise door prizes that will be awarded by drawings of names among those in attendance, the statement said.
Performers are Lynn Clardy, flute and piccolo, and C flautists Donna Toler, Debbie Reed, Robin Williams, Deonne Carson, Harriet Reynolds, Janis Hopper, Cheryl Goslee and Julian Herring Youth Scholar Raeleigh Epperhart. The alto flautists are Sara Ferril and Ann Smedley. Jackie Flowers, Beverly Hegwood and Rhonda Hall play the bass flute. The double bass flautist is Leah Kuhn Venable.
HSFE is a 501 (c) (3) non-profit organization founded in 1983 by flautist Jackie Flowers. The group is in its 38th season of performance and welcomes new flautists all the time. Call 501-520-0306 or visit http://wwsw.hotspringsflutes.com for more information.