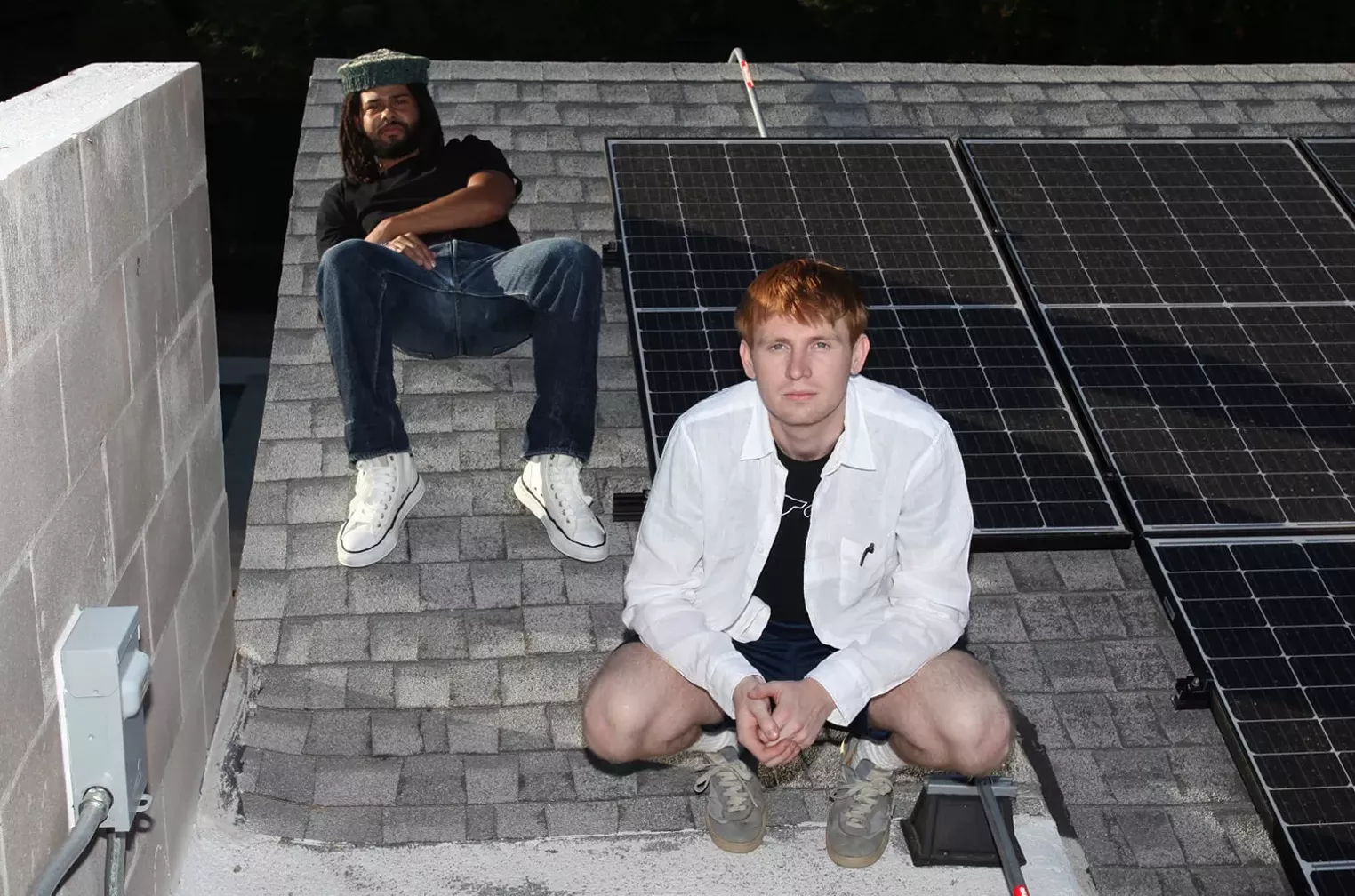 Injury Reserve announces homecoming show in December, plus other music news from Phoenix
Here's a midweek recap of the latest music news from the metropolitan Phoenix scene, including details on local hip-hop group Injury Reserve returning to town in December, details on the Crescent Ballroom 10th anniversary festivities next month and The Maine revealing lineup for their 8123 Fest in January.
Injury Reserve announces reunion show for December
Local fans of Injury Reserve are feasting for the holidays as the local hip-hop group returns to the valley in late December. The Tempe-born duo of rapper Ritchie With a T and producer Parker Corey have announced their fall tour dates, which will include a performance at the Van Buren on Wednesday, December 29. Tickets are $ 22 to $ 25.
Fittingly, the tour and local performance will support their new album, By the time I get to Phoenix, which comes out next week. This is the first music from Injury Reserve since the death of founding member Stepa J. Groggs in June 2020. The album was reportedly recorded before the rapper's death and will feature his contributions.
Tempe EDM Boutique The Flow Shop becomes Rave Circus
Tempe Shop Adapted to EDM The Flow Shop has a new name: Rave Circus. The store, which is tucked away in Mill Avenue stores near Fourth and Mill avenues, recently announced the news on its Facebook page, saying it wanted a "brand that more accurately represents our customers." As any kandi kid in their fan base will tell you, the place sells a variety of rave props like hoops, juggling props, light up toys, and string poi.
Click to enlarge
Crescent Ballroom announces plans for its 10th anniversary
The Crescent Ballroom in downtown Phoenix turns 10 next month, and its owners are planning a three-night celebration filled with DJs, bands and musicians in honor of the occasion. The evenings kick off on Friday October 1 with a region-focused show featuring the Phoenix Afrobeat Orchestra, Black Carl, The Stakes and Djentrification. Indie bands Shannon and the Clams, Wavves and Strange Lot will perform the following evening, Saturday October 2, with sets from Jazzmaster Jax and Nitro DJs. Soul singer Lee Fields and his band The Expressions will wrap things up on Sunday, October 3. Samara Cyn, Orkestra Mendoza from Tucson and DJ Johnny D share the bill. Ticket prices vary for each show. More information is available here.
Maine's lineup unveils 8123 Fest
Talking about both the big birthdays and the local bands that made it big, pop-rock group The Maine announced who else will be performing at their 8123 Fest in January. The multi-day event, which celebrates the band's 15th anniversary, will consist of multiple concerts taking place Jan. 21-24 at various venues in downtown Phoenix. Artists and bands The Summer Set, 3OH! 3, Tessa Violet, Derek Sanders from Mayday Parade, Beach Weather and John the Ghost are all scheduled to perform the event. This is the first time the festival has taken place since 2019. Tickets are on sale now via the 8123 Fest website.
Click to enlarge
Talking Stick Resort announces wicked Halloween ball
As all of the candy, decorations, and costumes on sale at your nearest drugstore indicate, All Hallows Eve is just around the corner. As such, local sites and promoters have started revealing plans for their Halloween parties. This includes the Talking Stick Resort in Scottsdale, which has announced the return of its annual Wicked Ball. This year's edition of the popular costume party will take place on Saturday, October 30 at the resort's Salt River Ballroom and feature performances by electronic dance music DJs / producers Hook N Sling, Gattuso and Matoma. General admission is $ 50 and VIP tickets are $ 90.