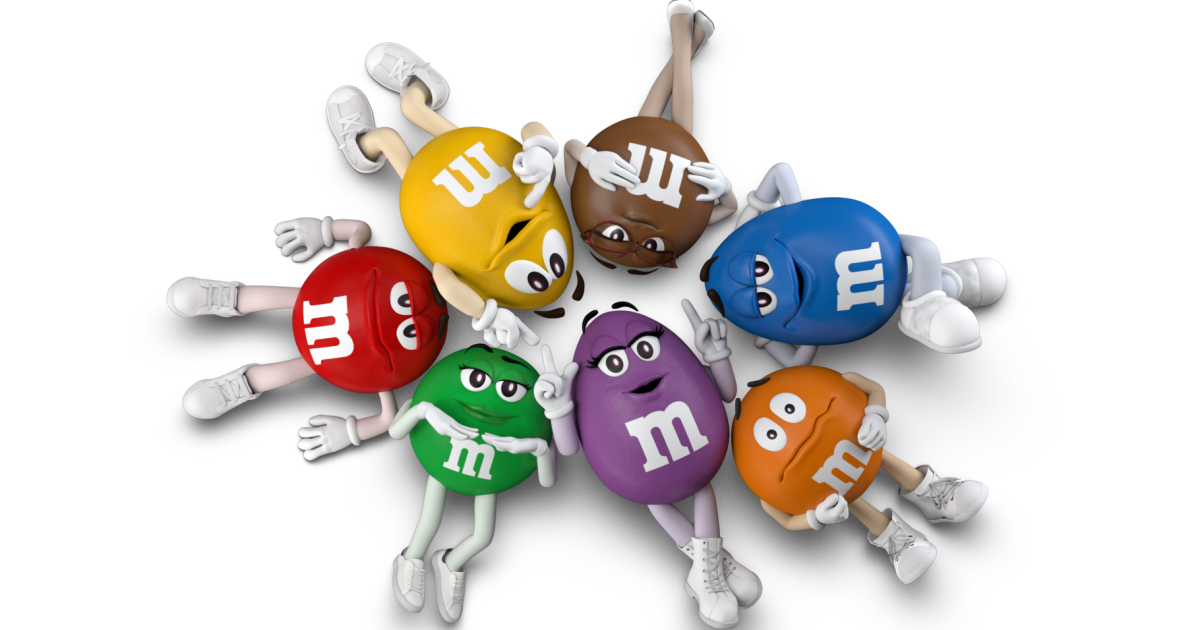 M&M's Reveals New Purple Candy Character, First in a Decade
A new purple M&M has joined the bag!
"Purple" is the first-ever women's chocolate candy peanut M&M and its new character for the first time in a decade, the brand announced on Wednesday (September 28th).
With the new spokesperson working to "help more people feel like they belong," Purple debuted a new song titled "I'm Just Gonna Be Me," complete with a music video.
Purple's musical debut into the world of candy "celebrates all voices, encouraging people around the world to embrace their authentic selves," M&M's shared.
The video begins with Purple sitting in her dressing room preparing to get ready, wondering if she's capable of her new role as M&M's spokesperson. After plucking up the courage to take the stage, Purple doesn't even realize she's performing her new song to the world.
"I'm just gonna be me / I'm just gonna be me / I can't be anything but a peanut-shaped purple chocolate candy," Purple said.
For each song stream, which is available on all major streaming platforms, M&M's will donate $1, up to $500,000, to Sing for Hope, a nonprofit organization that brings music and creative outlets to people around the world in an effort to create healing and equity. in the arts.
M&M's has teased a major announcement over the past few weeks, including in an Instagram Story on Tuesday, September 27, which reveals Purple's outline, among other classic M&M shapes.
The news comes after M&M's revealed a new partnership with Lil Nas X, which includes limited-edition M&M's wrappers and candies that feature the rapper's face, butterflies and hearts in light pink, purple and blue. The pack reads "Long Live Montero", in reference to Lil Nas' latest album.
M&M's will donate $5, up to an additional $100,000, to Sing for Hope for each pack purchased.