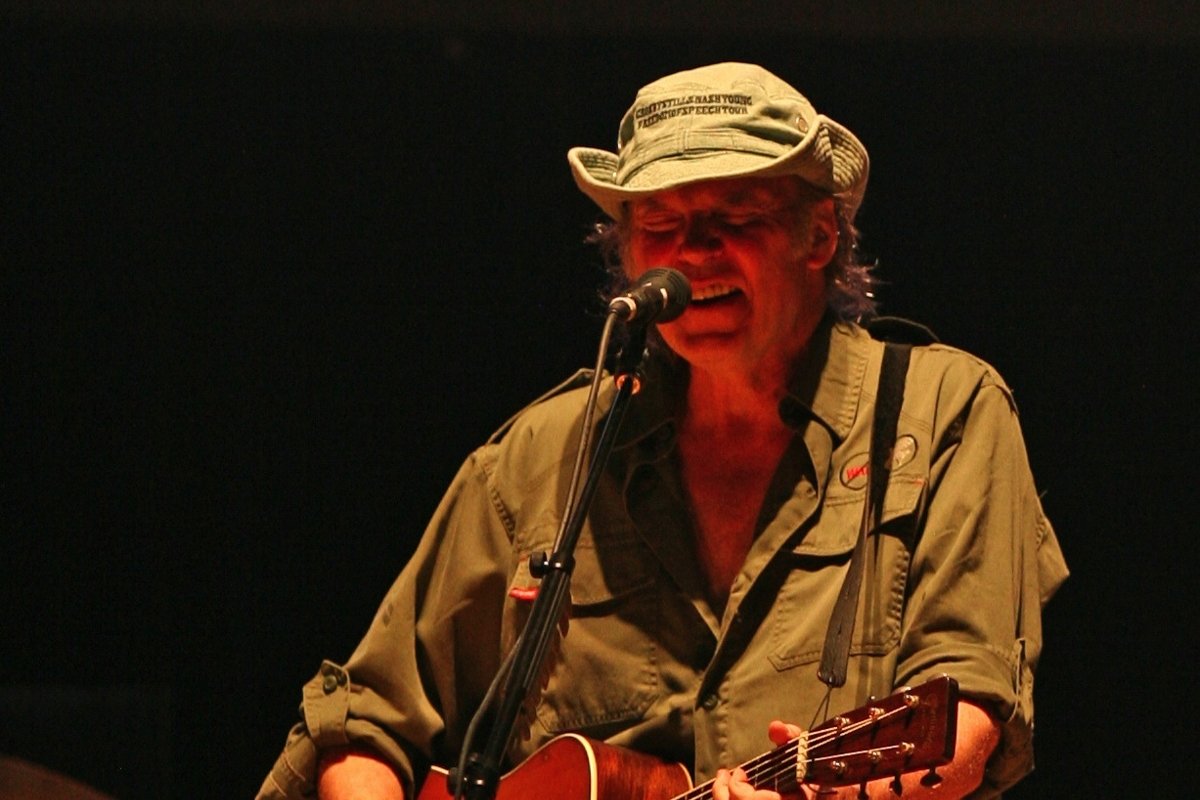 Neil Young posts letter asking Spotify to remove his 'or Joe Rogan' music
Neil Young has asked his managers to remove his music from Spotify because of Joe Rogan's vaccine misinformation.
In a now-deleted letter posted on his website, Young explained to his officials why he made the decision. "I'm doing this because Spotify is spreading misinformation about vaccines – potentially causing the death of those who believe the misinformation is being spread by them," the singer said. writing. "Please act immediately today and let me know the timing."
"I want you to let Spotify know immediately TODAY that I want all of my music removed from their platform," Young continued. "They can have Rogan or Young. Not both."
Neil Young refers to the stream of vaccine misinformation that stems from The Joe Rogan Experience podcast. More than 270 doctors, nurses and scientists have banded together to demand Spotify do something about the baseless claims the Joe Rogan podcast is circulating.
"Spotify has a responsibility to mitigate the spread of misinformation on its platform, although the company currently has no misinformation policy," the letter notes. Neil Young is one of the first artists to publicly request the removal of his music from the platform. But the singer himself has never been fond of streaming music.
As of this writing, Neil Young's catalog is still available to stream on Spotify.
It's unclear how long this will last, however. If the artist follows up on his threat, Albums by Neil Young could disappear from the streaming service overnight. But will Spotify dump Joe Rogan to save Neil Young? It's unlikely. It would take a lot more artists banding together to get Spotify to notice and remove the podcast.
Spotify paid $100 million to acquire the exclusivity of The Joe Rogan Experience, so it won't be keen to blow that deal. The JRE podcast is also said to attract 11 million listeners per episode, so that's a huge portion of Spotify's monthly active users who listen to the podcast.