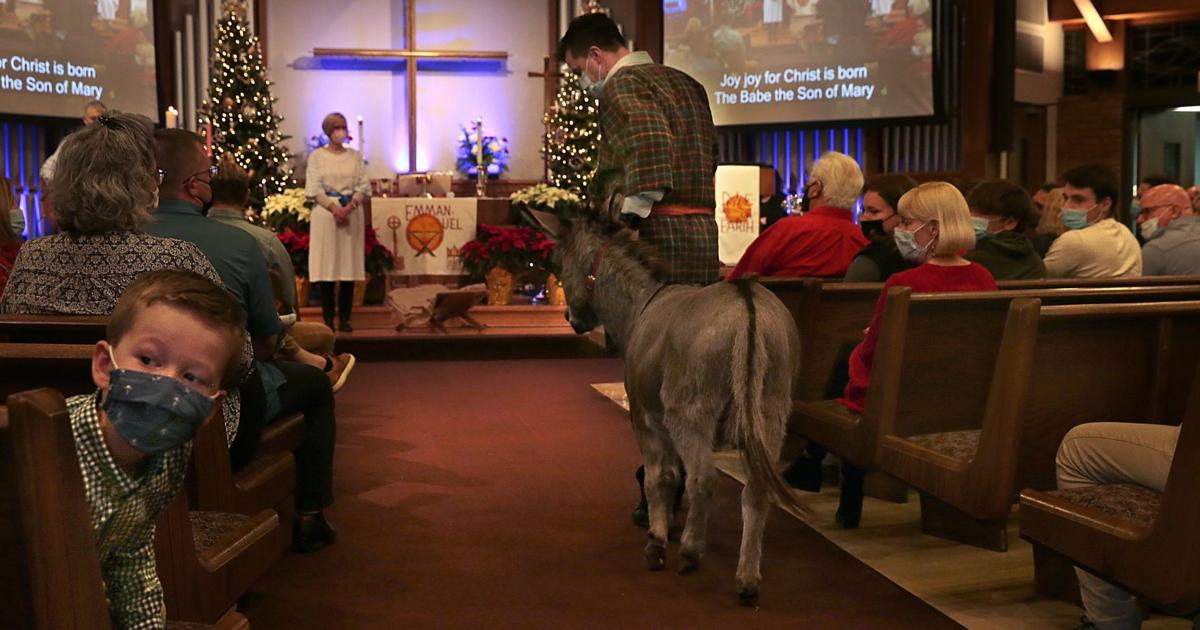 St. Louis County Company, Animals Bring Nurseries to Life | Local company
They installed the animals outside for drive-thru events, and they took trips inside to punctuate special Christmas services. Tobler also supplied horses to Roman soldiers and sheep to shepherds to help them craft "Journey to Bethlehem" events, where groups walk through a series of outdoor stations that tell the story of Christmas.
Churches typically provide their own Mary, Joseph, and baby Jesus, Tobler said. But Cowboy Critters employees can take on the role of supporting characters if needed.
On Friday afternoon, Tobler set up a collapsible wooden enclosure outside the Lutheran Church of the Good Shepherd and brought each of the animals in the Cowboy Critters trailer to a temporary enclosure. The group was warming up inside and the music floated faintly in the parking lot.
After the animals were tied, Tobler slipped a long green dress over her clothes, tied a white sash around her waist, and wrapped a purple headgear over her hair.
When the families started to arrive in the parking lot, they stopped to greet and take pictures with the animals.
"Very sweet!" exclaimed 10-year-old Margaret Mueller, stroking the miniature horse's mane.
"She would stay here all day," said her mother, Amy Mueller, before leading Margaret and her brothers, Gus and Hank, inside.