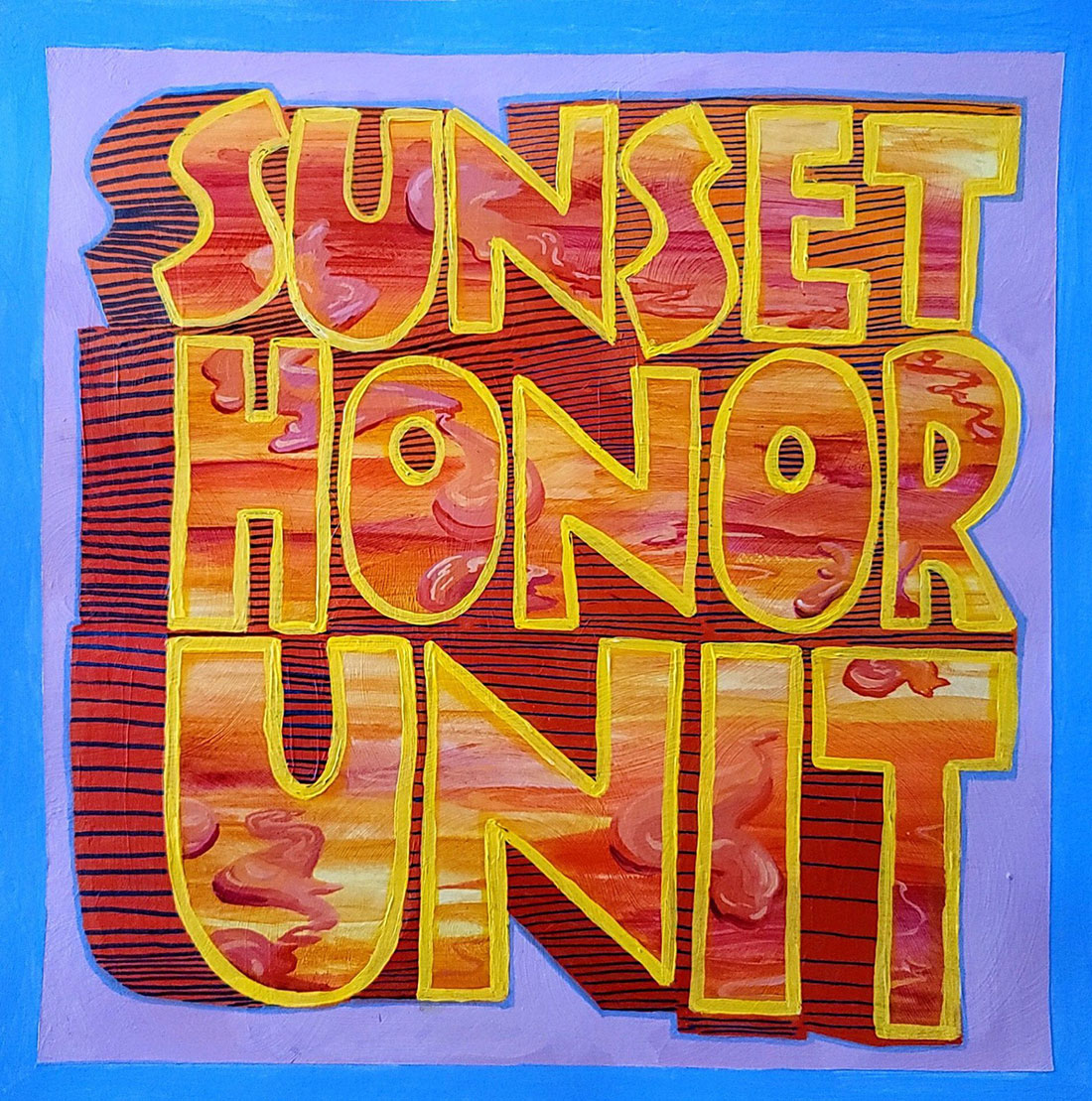 Sunset Honor Unit releases debut EP, plus more music news and gossip
WE BEGIN TO DO AS WE WANT: Another new group straddling the Athens-Atlanta divide is Unity of Honor at Sunset. Comprised of Drew Kirby (Mothers, New Wives), Jacob Chisenhall (Fake Flowers), Noah Estrella, Darisuh Mirsajedin and Jason Bronson (Syblline Lover), the group was started by Chisenhall and Kirby as an avenue to explore multiple influences and genres. . To that end, the group has a brand new self-titled EP, recorded on election night in November 2020, and released courtesy of Kirby's. Marching Banana Records. The record itself is a really cool marriage of surf and Paisley Underground sounds. There is no shortage of melodies, and there are several high levels here. Among my favorites are the opening track "Drift" and "Papaya" scent by Three O'Clock. Find this at marchingbanana.bandcamp.com.
UP TO ELEVEN: About 8 billion years ago around 1993, the whole world heard about Athens all the time. REM's 1992 smash Automatic for the people assured that. At the same time, the sound of the city was getting heavier, and there was no shortage of local bands that pretty much avoided the entire musical history of Athens for the seemingly cool sounds of the Pacific Northwest. In retrospect, this phenomenon was relatively short-lived but produced some fine artifacts. Among these is the body of works recorded by Range. Three EPs are slated for re-release next year, but for now you can snack on the single "The Wheeler", which could best be described as an early '90s psyche with a Black Flag fetish. It's been so long since I've heard this that it might as well be the first time, but it brings back memories of a time when $ 2 beers seemed expensive and any show over $ 3 was a big deal. total scam. I'll keep you posted on the release of the EPs themselves, but get a taste of them at gamut-v1.bandcamp.com.
KINGS OF THE WORLD NIGHT: Metal dealers Sacred bull are back with a new three song EP named Wider skies which, in the end, is a fitting title. While I previously described the band as "atmospheric post-metal," this new album takes those issues and sets them, uh, bigger. Specifically, the ambient atmospheric elements here have shifted into high gear and help make what was already a solitary listening even more introspective. It's hard for me to compare to any other artist here, but I think it's safe to say that Wolves in the Throne Room and Drudkh fans would be thrilled. This version is courtesy of Super Carnival recordings, and you can check it out at Sacredbull.bandcamp.com.
IT'S THE SEASON: Multi-instrumental assistant Jeffrey Butzer will bring its annual performance of A Charlie Brown Christmas at 40 Watt Club on Thursday, December 16 at 7 p.m. Bützer has hosted this performance for the past 14 years at several different venues in the Atlanta and Marietta areas, and this year marks the second time he has presented it in Athens. He reports that they will also be playing clips from one of the best Christmas LPs of all time, A Christmas present for you from Phil Spector. Openers The Fridges are expected to play Christmas selections from The Ventures and Beach Boys. Tickets cost $ 10 for adults and $ 5 for children. These are only available online, so head over to 40watt.com to purchase yours and leave room on your card for the processing fee. In other news for strangers, I warmly encourage you to dive into the Bützer catalog. He has never failed to leave me very deeply in awe of everything he does. Start your journey at jeffreybutzer.bandcamp.com.
ROBUST BUILT: It has been 18 months since we have heard from I love my truck, but now there is at least one new lead. The generally prolific duo have just released the EP single titled Coors the lice. The song is called "Blue MTS (Live in Colorado)", and it was such a nice surprise to hear. The electronic elements of Love My Truck's music are usually hidden behind a deeply emotional wall of Americana. This new song, however, brings it all up front, and it's a deliciously enjoyable, slow-paced electropop track with a steady, catchy bass beat. That's really all there is to be said about it, so plug it in at lovemytruck.bandcamp.com.
Do you like what you just read? Support Flagpole by donating today. Every dollar you donate helps fund our continued mission to provide Athens with quality independent journalism.