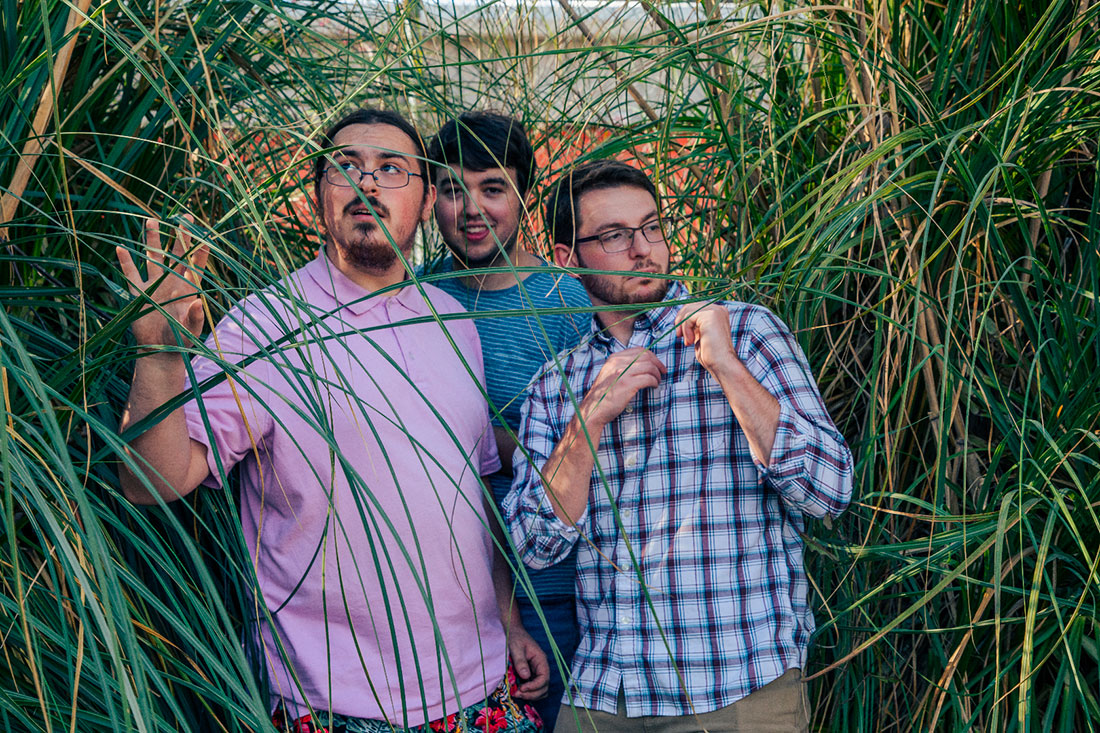 The parking garage moves to town, and more music news and gossip
WELCOME TO TOWN: New to Athens via Milledgeville, group Car park has a new five-song EP this week named If we haven't said it already which was produced by Well Kept's Tommy Trautwein. The first single has all the swagger of the early Beastie Boys and the ambition of the early Rush, but is essentially an alt-rock party tune. The meanders of guitar-hero of this first track are however symptomatic of the rest of the disc in which the group seeks its anchoring and its style. That said, the band shines beautifully on "Is It Happening ??? punctuated with horns. This smooth mid-tempo rocker is emotionally charged enough, the melody is catchy and memorable, and the arrangement is top-notch. Here is more in this direction. Find it on or after Friday, April 1 at parkinggarage.bandcamp.com.
SWEET IS SO SWEET: The soft and reflective Well maintainedwhich is not beyond delving into dream-pop territory, will release its new album on April 1st. The 12 song album, The inspector, is long and winding but not boring. However, it is also not exhilarating or exciting. If anything, it's a prescription for melancholy. His mellow tunes rarely raise fists but, when they do ("Trip Wire"), it's just a brief peek over an invisible fence. The rendering is beautiful but takes a little time. It reminds me a lot of Canadian singer-songwriter Hayden, and I say that as a total compliment. In other news, Well Kept will be celebrating the release of this collection on Thursday, April 14 on the roof of the Georgia Theater. Opening acts that night are Kid Fears and Secondhand Sound. Find more information at facebook.com/wellkeptmusic.
ETERNAL FLAME: It has been 11 years since the men of Burn like fire released new music. Meanwhile, the staunchly consistent rockers have developed new careers, started families, and taken on all sorts of adult-level things. That said, punky, there's a new six-song EP named Still in trouble which just came out last week. While not generally known for their humor, although definitely known for their good-natured sense of fun, the band uses some clever twists here on song titles such as "30 & Miserable" and "Rock The Cash Bar". Fans will be uplifted knowing that not much has changed with Burns Like Fire. It's the same guitar-driven, melodic, singing punk rock they've delivered since the dawn of mankind. Find this on Spotify and other major streaming services. Follow the guys at facebook.com/burnslikefiremusic.
LINE UP: The always irresistible, not to mention always working, ixian has yet another new release this month. The three-track release, made up of "tracks recorded over the years that never fit perfectly elsewhere", is named Self-aware partition of others. Play it loud enough out the window and that's exactly what you'll get too. Leaping from the industrial chaos of the titular opening track, it quickly transitions into the futuristic and edgy new wave of "Slow Glass Works Both Ways". Closer "Against My Ear" is probably the "best" track here in that it's the most completely arranged. Blending industrial and gothic with absolute black sheets of sonic rain, it's not a dance floor hit but will definitely take up space on someone's mixtape somewhere. Find it at ixian.bandcamp.com.
BRING YOUR OWN TOOTHPICKS: Saturday, April 2, Jay Gonzalez and the Guilty Pleasureswith Athens' trychowill perform at Flicker Theater & Bar alongside Portland, OR Eyelids. Powerful poppers from the Great North West have traveled to Athens many times and surely caught the attention of some locals. The band's pedigree is pretty flawless, and also long in its development, and far too in-depth to go into here. Suffice it to say, if bands you already love like The Decemberists, Guided By Voice, The Jicks, Camper van Beethoven all wanted members of Eyelids to play in their own outfits, that should tell you something. Exactly what, I don't know, but something. The new long player in the group is accidental falls, and it was produced by Peter Buck of REM. For more information, please visit facebook.com/musicofeyelids.
HOME TEAM: hip-hop artist from Athens Eternal Eli releases his first single, "Fundamentals", this Thursday, March 31. It's before his next EP Real Deal: Intro. The single was produced by Buckroll beats and recorded at Full Moon Studio. This first track showcases Eternal's fine, seamless flow over a hard-hitting trap-style beat. While still new to the recording scene, he managed to craft an exciting track with relatable personal emotion. Find it on all major streaming services after its release.
Do you like what you just read? Support Flagpole by donating today. Every dollar you donate helps fund our continued mission to provide Athens with quality, independent journalism.